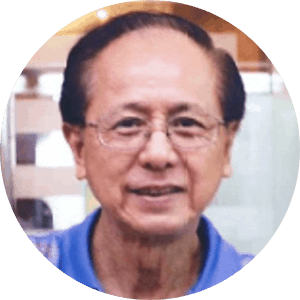 Michael Chin
When my friend learned that I had hearing loss, he casually remembered "You should try 'Hearing Solution'. They are very professional. Indeed they are. Since then I have made four separate trips to fine tune it in order to derive maximum benefit from the product.
What I particularly like in the feeling that there is no rush to get things over with, like buying and selling.
At each unit, I got to know more about the product. Oh yes, I was recommended a system that is most appropriate for my need and not one based on my ability to pay.
Little tips like "Don't forget to remove your hearing aid before you turn on the shower" goes a long way towards prolonging the life of the hearing aid. Best of all, I now find life so much more interesting and exciting as I can now hear and so enjoy the laughter and chatter of my six grandchildren!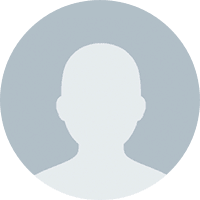 Lim Boon Ngo
On behalf of my mother in law, Madam Lim Boon Ngo (age 82), we would like to convey our heartfelt thanks to your gracious care and advice towards my mother in law in our recent visit to your clinic.
We had sought several companies specialising with regards to her needs. We came to learn from you through a website and also the testimonial from other recipients.
Over 2 visits to you, I sensed she was very comfortable with the communication and most importantly your fine approach towards her knowing and listening to her needs which was totally different from the other hearing specialists we visited.
As for me, I find your professional consultation asking her to go out to the main street is really important which most consultants don't practice. This would give her a self-confidence in themselves and I can understand this is not an easy task.
As always, thank you for your patience in giving her a listening ear to enjoy her lifestyle.
She is more than happy to have a photo taken with you as a token of appreciation and I am sure these words will flow to her many friends.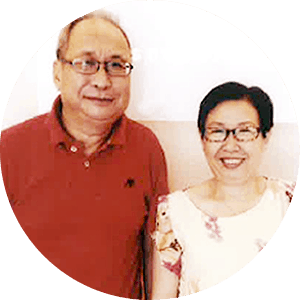 Fang June
My sister, May, have been with Hearing Solution for six years. She had brought about six hearings aids from them and is very satisfied with their excellent before and after sales service.
Thank you Hearing Solution.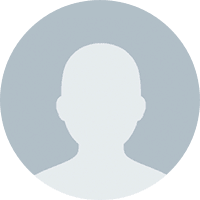 Capt.U.S. Gogate
The Hearing Solution Singapore attended to my case of hearing solution with great skills, patience and professional excellence. The tests were accurate hearing aid selection, tuning and budgeting where done with awesome professionalism and a smiling face.
After that the product training was excellent too. This is my first hearing aid and the entire experience has been too good.
Thanks to Hearing Solution.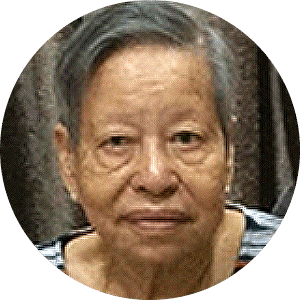 Chong Yong You
I am writing to thank the excellent service The Hearing Solution's audiologist provided for my grandmother, Mdm Chong Yong You. She was very customer and knew how to communicate with my grandmother, who was initially unreceptive to the idea of putting on hearing aids as a result of past unpleasant experiences. Today, my grandmother is able to converse without difficulty hearing, which was something she struggled with for years.
Once again on behalf of my family, I would like to thank the audiologist for her warm service.
Thank you.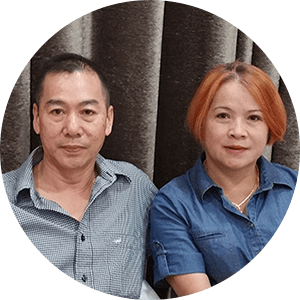 Wilai
My wife has been suffering from hearing loss since young.  Thus, it's resulting her being withdrawn from the society and lack of confidence.  I suspected she might be suffering from some hearing problem and decided to bring her to CGH to consult with the ENT and was diagnosed with hearing loss.
CGH referred us to THSC.  We made an appointment for a fitting with the aids.  My wife became more confident and cheerful and she was able to interact in conversation with relatives and friends.
We felt that with hearing aids, it had improved her self- confidence.
My family is grateful for the effort and excellent service provided from your company.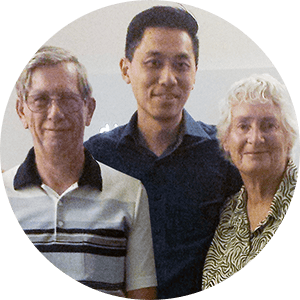 Raymond Spencer
The hearing tests and the supply, fitting and adjusting of my Bernafon Hearing Aids by the staff at The Hearing Solution Company, 76 Bras Basah Road,  Singapore, was a credit to those staff involved. Though I arrived without an appointment, I was fortunate to still be able to be attended to for just over two hours with the testing of my hearing, and the fitting and adjusting of my hearing aids.
Staff acted very courteously and professionally, and I was verbally instructed as to how to adjust and maintain the hearing aids. This was just as well because the instruction manual provided by Bernafon was not for the model hearing aids supplied which would have later been a source of difficulty for me.
In addition to being supplied with the hearing aids, I was also supplied with (1) a considerable quantity of batteries for them which I very much appreciated as I am traveling abroad for a number of months, and (2), supplied with a receipt which allowed me to claim back the sales tax upon departing Singapore. I have no hesitation in recommending this company and staff, all of which are qualified to relevant ISO Standards.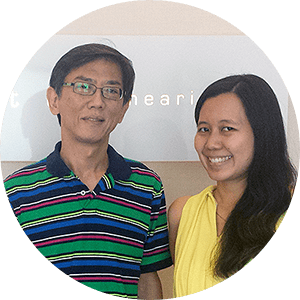 Daniel Foong
As spoken today, I am delighted to say a good word about your professionalism as a Product Specialist at THSC.
Since my 1st appointment with THSC in March 2012, your customer service was extremely outstanding as you took time to explain the different options for hearing aids and provided a customised solution for my hearing loss due to exposure to loud noise many years ago.  The after sales customer service support was excellent when I made subsequent visits to THSC to make adjustments to my hearing aid.
Even though I am based overseas, you took time to answer my recent concerns about reduced sound tolerance and pulsating tinnitus which has been really bothering me.  I appreciate your sharing and advice on managing my tinnitus to reduce stress and anxiety over my condition.
Thanks again for the great service.  Surely, folks like you make the difference to customers of THSC.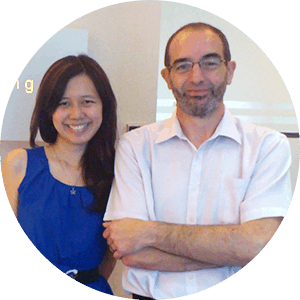 Richard Roberts
My experience with Hearing Solution has been excellent. Like many people I'd "put off" doing anything about hearing loss because it was associated in my mind with large, awkward old fashioned instruments . How silly I was! But more importantly how different from my expectation was the whole process.
Right from making my first appointment to all follow-up checks, Wendy, at Hearing Solution, has made me feel looked after and cared for. Every step of the examination, the choices of hearing aid, how to look after them, etc. has been explained clearly, so that I'm aware of what is going on, what my hearing loss is like, how the hearing aid will help, what situation will still be tricky, etc. The best point is the support, if I ever have a concern Wendy, or another member of staff, is on hand to help and resolve my problem quickly and always professionally.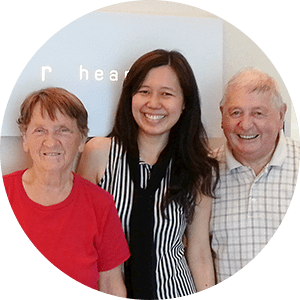 Mary Ridley
Right from the very beginning, I felt very comfortable and well received. I didn't feel that I'm pushed to buy anything. I came just for the consultant to take a look at my old device and have a check. Wendy took her time to choose the most suitable hearing aid for me and she was very customer. The hearing aids were comfortable and the remote control was very helpful and convenient in changing of the program unlike my old hearing aids.
We also had a very nice welcome at the reception. The overall experience with the Hearing Solution was good. I am starting to hear better and louder. I was very happy that Wendy made a new and comfortable ear mould for me as well as making the effort to prepare 2 different colours of hearing aids for me so that i can differentiate left and right easily.
Thank you!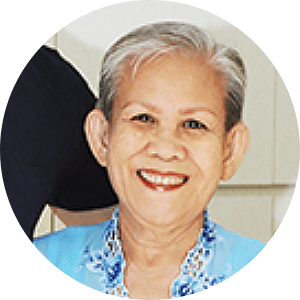 Annie Lai
Having problems with hearing is a surreal frustration. I've tried a few consultants for hearing aids and was frustrated and confused until I met Hearing Solution. I've been extremely happy with their unwavering patience and service. The hearing aid instruments that he recommended have been fantastic and boost my confidence in life once again.
Thank you Hearing Solution.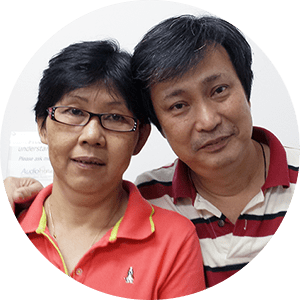 Ang Teck Meng
I would like to take this opportunity to compliment your staff, Mavis Tan for providing her attentive care and patience towards servicing me. Her enthusiasm and helpfulness had definitely made my visit a very pleasant one. Thus, I hereby would like to thank her and your company for the excellent service and I wish you all the very best.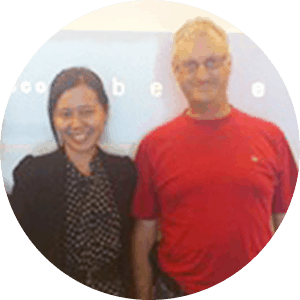 Jon
I first encountered 'The Hearing Solution' people of the 50 plus exhibition in 2010. I make an appointment and received A.I personal attention right from entering the door.
The extensive "covering all cases: type of  hearing tests really impressed me even my doctor did not gain such an extension range of tests.
Wendy has given me professional attention with a smile and 'listening ear' to understand my problems.
Thank you 'The Hearing Solution' people. The world will hear better with you around. Now I don't miss a detail.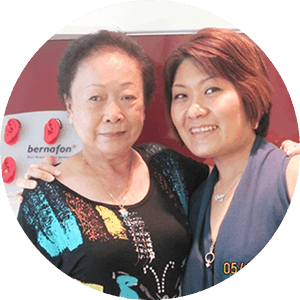 Jennifer Chu
我已带了助听器多年,所以知道听力中心的完善服务是很重要。
我对分贝听力中心的顾问Ms Katherine Loh 的专业与亲切的服务感到非常满意。她让我又能听得很清晰,所以我非常感谢分贝听力中心帮我更有自信心和别人交谈。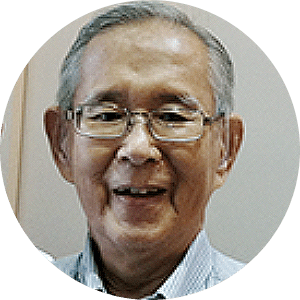 James Lam
Prior to meeting the hearing consultant at The Hearing Solution Group, I purchase my hearing aids from another hearing centre. When the Consultant resigned, I switched to The Hearing Solution Group.
I was served by the consultant whenever I needed some adjustment to my hearing instruments which is already 5 years old. He also recommended new models and loan them for my trial.
I found the consultant to be very friendly, customer, displaying sincerity, with good product knowledge and transmitted this knowledge to attend to my needs very well, besides being very service oriented. He painstakingly explained the difference between the various hearing aid products and let me try them on.
He took the trouble to walk with me to various locations outside of his office as noise level outside is higher than office environment. Then he explained the difference between the hearing aid I am currently using and the new instrument Nitro 301.
As my current instrument needs repair the consultant immediately set up Nitro 301 for my trial usage. He made the necessary adjustments to the volume and the different channels. I decided to purchase the Nitro 301 immediately because of the consultant. He voluntarily recommended the mode of payment suitable to my needs.
Mr. Benson will go far in his endeavors as he has a very soft spoken but possess a pleasant and charismatic attitude. I wish him every success in all his future endeavours.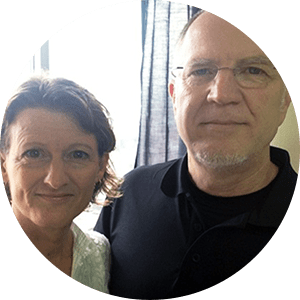 David Thompson & Beth
Beth and I want to thank you for the wonderful service you gave yesterday as you counseled on hearing aids and hearing.  It was good to meet you. Also we appreciate the time you invested in education and for demonstrating to us the Bernafon hearing aids.  It was an exciting thing to experience good hearing again! You truly sell hearing and not hearing aids.
Your knowledge, service and demeanor were both exemplary and kind and made us want to deal with you and your company.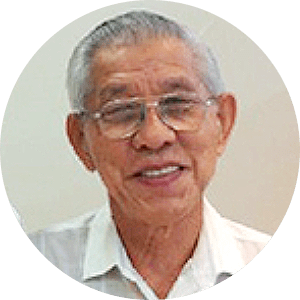 Ng Yan Chwee
我是在带我岳母Mdm. Yap 到大巴窑Hearing Solution耳医务所做耳机,  当时在谈话时,他注意到我的耳机,我取下来给他看,他说这是同一机机构的他可以代检查调节,到现在他已做了几次的调节工作。
他这种待人亲切乐意服务的精神,我非常欣佩也感激他的帮忙。
特此此谢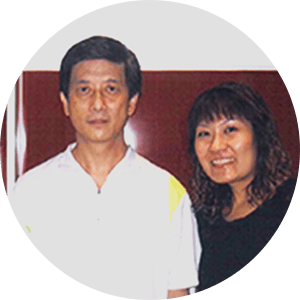 Ho Yip Pheng
For more than 10 years, my hearing was getting worse and I had tried a hearing aid that did not satisfy my hearing level.
Thanks to Hearing Solution that I got a good hearing aid, not only fit to my small ear channel but the quality processes give excellent crystal hearing reception. Truly, with advanced technology that background noises can be also suppressed to lower level that causes less irritation.
I am glad to purchase the hearing aid from Hearing Solution company for the professional services and best consultation that I can rely on.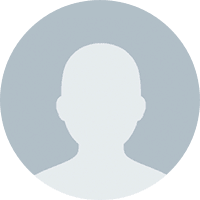 Maria Ansak
About two years ago I arrived in Singapore with a broken hearing aid. Quite by accident I walked by the Carlton Hotel and "Hearing Solutions". What a lucky day! They helped me evaluate my dysfunctional aide and after getting over the shock of their recommendation to replace them and the the price for new ones, I decided to follow up on their recommendation. Not only have I been very happy with my new hearing aids –  but what is even more important to me is the fantastic follow-up support.
Hearing aides are tricky gadgets and sometimes need minor adjustments or some instructions or encouragement to the users (particularly stubborn elderly ones!) In this respect too, "Hearing Solutions" and in particular my hearing consultant, who have been exceptional and very generous. So I say: you get what you pay for and often much more. I am so glad I initially made the right decision. Thanks Hearing Solutions.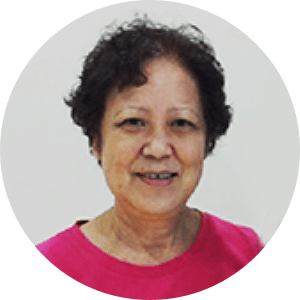 Joanne Loh
I accompanied my mum to have a hearing test and to prescribe hearing aid. The consultant at Hearing Solution is professional and patience in his service. Therefore, we are very happy with his service.
Thank you!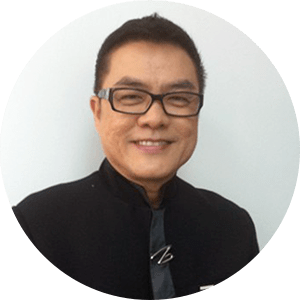 Jackson Teo
1. 他的服务态度很好,有耐心很专业!
2. 第一次见他,感觉很亲切,自然就和他多说话,把我们的问题告诉他,也相信他,对他有信心果然他很有耐心的找出问题。非常好!
3. 装了之后,效果非常好,今天第二次见他,一些小问题,他都帮我解决了,太好了!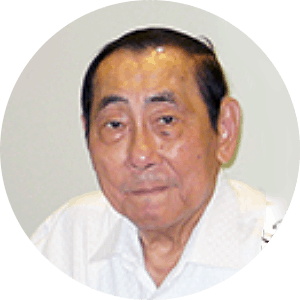 George Chow
I have bought 4 sets of hearing aid equipment from you and appreciate the excellent services you have provided.
I believe your company will continue to expand successfully with your splendid work and quality management.
I wish you and The Hearing Solution Group all the best!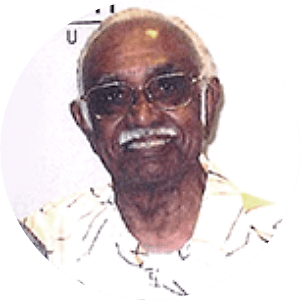 Bala Subramanion
I have been with the Hearing Solution Company for more than 5 years. They been helpful in evaluating and suggesting useful hearing-aid instrument to improve my hearing impairment. Their after sales services have been excellent and I am happy with my continued association with them. I have to hesitation in recommending their services to those having any hearing loss.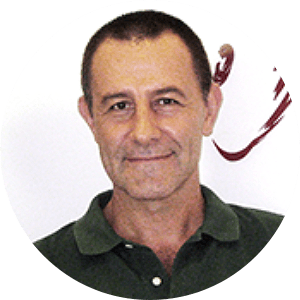 Andre Hulsbosch
I visited the Hearing Solution Group in Singapore recently for a hearing aid demonstration as I was referred by Dr Aw Chong Yin, ENT Consultant from Raffles Hospital.
While we were there, my wife and I were greeted by the friendly customer service executive who served us with hot coffee and make sure that our short wait was as comfortable as possible.  I was then attended by the hearing consultant who was very professional and helpful. We did some tests and he customerly explained to me about my hearing loss and demonstrated the hearing instruments that were most suitable for me.  I did not purchase on the spot as I wanted to check if I could claim with my insurance company. The consultant followed up with me subsequently through emails further answering my queries. He was tremendously helpful in providing the necessary report and quotation that was needed by my insurance company.
I subsequently purchased a pair of hearing instruments recommended by the consultant. I have been using them daily and I find them improving my situation particularly at work. Their after-sales service is great and the consultant has been able to fine-tune my instruments to make them work better for me.  I really appreciate the professional service and the friendly support that they provide and I will have no hesitation to recommend people who need the services to The Hearing Solution Group.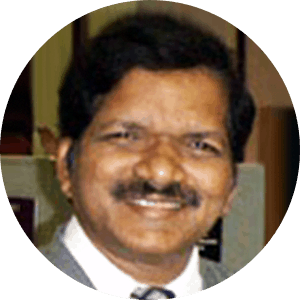 A.Othniel
Your services were very good and helpful.
Your approach and response were encouraging and attractive.
Your hearing aids are better and helping me to hear clearly now in various situations including our prayer meetings at the church and in conversations with people.
Though the cost comparatively is higher, it is worth I feel as it helps to hear and enjoy the various sounds clearly and enables one to feel comfortable with people. This gives assurance that we can relate to any situation and be ready to respond without any embarrassment.
Thank you so much for your wise guidance and professional quality services.
With a lot of thanks and blessings.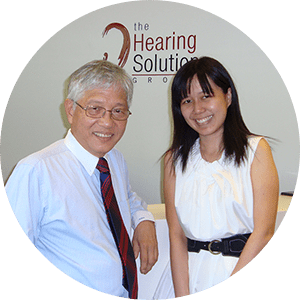 Wong Yew Chong
Working with Wendy, my hearing consultant was a well delight. She was customer, helpful and sensitive to my hearing needs all the way.
Having used the hearing aids for the last three months, I am amazed at how different my life has been. I can now hear the birds, the children, and the voices of my loved ones. Watching TV has been a delight and social occasions have been pleasurable.
My work has been less stressful now that I can hear other members of committees, other diners on the other side of the large round table, students in my classes. I don't even have to speak as loud because I can now hear myself. I am less misunderstood because I am not "shouting" at people. In fact, I am now accused of speaking too softly.
The pleasure of being normal is in itself a real plus in the quality of life. Sometimes I just wonder why I waited so long to attend to this vital need. Though the price may be somewhat a deterrence to earlier action, over the long haul, missing out on those pleasure memories from sound was indeed a greater loss. The only set back might be my need to change my will now that I can hear what people are saying about me.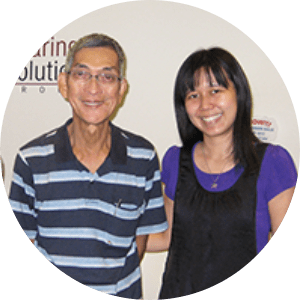 Lim Ah Kow
很感谢分贝听力公司的听力顾问为我介绍了适合我听力损失的助听器。
Wendy 的专业知识给了我很大的信心。她的服务很好,对待客户也非常的亲切友善。她帮我恢复了听力,使得我和家人的沟通变得更加好。工作方面以及和同事的相处也得到改善。
谢谢分贝听力中心。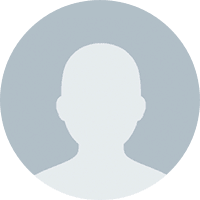 Chiu Miaw Eng
My Mum, now nearing 82, is a long term diabetic customer. She suffered from hearing loss due to microangiopathy. The Hearing Solutions helped my Mum to hear again after she was imprisoned in her own world for many years. With the consultant's dedicated attention and care in early October 2010, she once again is able to participate in the activities happening around her because she has gained back one of the basic senses – hearing. She is back to her bubbly self, interactive, interested to go out and very much involved in daily family activities with her new hearing aids.  She is indeed a changed person.
My Mum was referred to Hearing Solutions by Dr. Lim Chong Teck, ENT Consultant, after reading Mum's pure tone audiogram(PTA) that she suffered from "profound hearing loss" conducted by another group of audiologist.  Dr. Lim explained that Hearing Solutions may be able to help as they have more sophisticated techniques and equipment. In addition, the group is known to have helped some customers when other audiologists have failed.  He also highlighted that the condition of hearing loss cannot be reversed.
With some hope, my Mum's first appointment with the consultant identified that her previous PTA was not accurate.  Her hearing loss is not as bad. It ranged between "mild to severe" and not in the category of "profound hearing loss" as tested by the previous audiologist.  She is at ease with the consultant as she finds him extremely approachable, is able to communicate with her in her dialect, listened to her feedback and work with her closely. This is a far cry from the previous audiologist who had been "chastising" her indirectly for not being able to correctly put on and take care of her hearing aids. Furthermore, there is little that he could do for her as her condition is diagnosed as "profound hearing loss".  To my Mum, there was a prevailing feeling that her visits to the previous group to adjust her hearing aids were a nuisance and that she was unreasonably demanding. They repeatedly explained that they could do nothing to help improve her condition. For more than two years, we could see that my Mum was isolated and depressed, lost her confidence and interest in life under their care. Her quality of life was deprived.
As a family, we are grateful and appreciative of the attention and care that the consultant has given her.  She can now listen in to conversations, no longer afraid to answer the telephone and is interested to watch programmes of interest to her on television. Worthy to note, on the second week of the trial aid, she went to a piano recital with us which she would have refused before. It is such a joy for us to have her in our family outing. Our gratitude is more than what words can describe.
We would like to thank The Hearing Solutions for their professionalism and their commitment.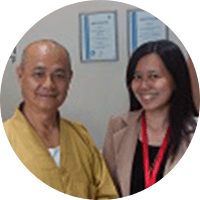 SIK KWANG SHENG
I have tinnitus for many years. I first sought Neuromonics Tinnitus Treatment in Australia and subsequently went to the Hearing Solution Company Pte Ltd to continue my tinnitus treatment.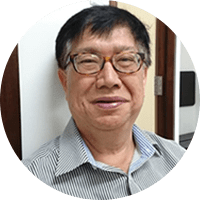 Foo Jiok Soon
Mr Ben Ho is a very helpful and attentive person. His product knowledge is very good and his advice is very sound and reasonable. Upon his advice, I have upgraded the original choice of Orion Hearing aid to a pair of Insio 5 Binax.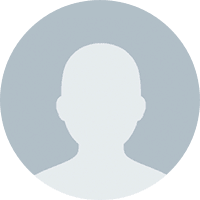 Cheow Tak Yew
I have been your loyal customer since 2014.
It is my great pleasure to express my sincere thanks to your dedicated staff, Geraldine Keh, at your Tampines branch.
I lost my Siemen hearing aids with dismay in October 2019. I cam back to Tampines branch for a new replacement, where Geraldine attended to me.
She is very courteous, patient and meticulous in handling case. With her very valuable and excellent customer care service, I purchased the new pair of Starkey hearing aids with great satisfaction. Through several sessions of testing and reviews I learned a lot from her. So far, she is the best staff I encountered in your company.
Congratulation to your company for having an examplary staff. Keep up the good works.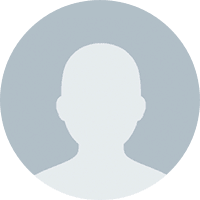 Mr Hari Haran
This is to thank and compliment the excellence and helpful services rendered by one of your hearing care consultants, Alfred Tan.
Despite the lock down, Alfred went the extra miles of getting Mr Hari's hearing aid device fixed.
Of course, Mr Hari was very very touched, happy and impressed of what Alfred has done for him.
This 'going extra miles' service will always be remembered especially during this pandemic period.
To conclude, Mr Hari won't hesitate to recommend future clients for the professionalism of The Hearing Solution Group
Last but not least, please convey Mr Hari's heartfelt gratitude to Alfred's superior for a job that was well delivered and deservces recognition. Thank you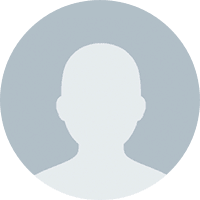 Teo Eng Chye
I was served by Geraldine Keh for the past 4 weeks. I found her very professional on her job. She had taken time to explain all option for me. I appreciate her help. Thank you!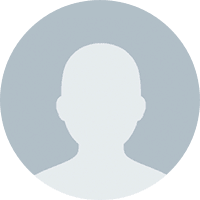 Sanjay Natarajan
I wanted to write a note to the management of Hearing Solution on Alfred Tan. I went to see him in December 2019 to seek assistance with my severe Tinnitus.
We tried the Neuromonics device along with a hearing aid masker but neither were successful in helping me. But nonetheless, I want to say that Alfred is one of the most patient, kind and thoughtful persons that I have met.
He shows a tremendous amount of empathy, made himself available through WhatsApp to answer my numerous questions and went out of his way to make adjustments to my device to try to get an improved result for me. Throughout the process he never wavered in his level of enthusiasm, positive energy and constantly reinforcing the point to me that I need to be patient and my situation will improve.
His approach is very client focused and he is more interested in making sure his clients get a good solution than trying to promote a certain product. Please be sure to recognise him as he is an outstanding audiologist and person.
Thank you.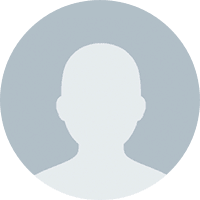 Maurice Nicholas
At first, I was sceptical and reluctant to seek help on my hearing loss because of the concerns on hearing aids side effects that I have gathered from end users. However, with my audiologist's counselling on my concerns and words of encouragement to understand that being able to hear will help to liven up my life and daily communication. She had patiently attended to all my requests and feedback. Now I own a pair of customised hearing aids. I am able to hear better.
I would like to express my sincere appreciation to my audiologist, Ms Jeanette Cheoy. She has an endearing, kind and pleasant personality, thus making me feel comfortable at my visits to the Hearing Solution centre in Novena.